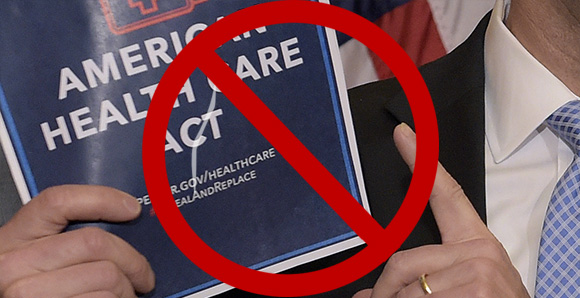 Today, June 20, Senate Republicans are meeting in private to discuss proposed provisions of the AHCA at their caucus lunch from 12:30 to 2 pm Eastern. In a highly controversial and widely criticized move, the Senate has kept details of the bill secret, and indications are that they will not share specifics with the public until just before the vote.
WHAT YOU CAN DO:
Use the information provided to contact your elected officials TODAY. Reach out to friends, colleagues, advocacy groups, family members and your networks in the key states and ask them to call or email their Senators as well. Demand that GOP Senate share the AHCA bill with constituents and conduct public hearings before voting. If your Senator is not on the list below, be sure to contact them too. It is equally important to thank elected officials who remain committed to comprehensive healthcare coverage and government accountability.
HERE'S HOW:
Call the Senate HELP Committee at 202–224–5375 and the Senate Finance Committee at 202–224–4515.
TO CONTACT YOUR SENATOR BY PHONE:
Call the Congressional switchboard at 202-224-3121 and ask to speak to your Senator—simply tell operators where you live and you will be directed to your Senator's office.
TO CONTACT YOUR SENATOR BY FAX:
Use Faxzero.com to find your Senator's fax number.
TO CONTACT YOUR SENATOR VIA SOCIAL MEDIA:
Use contactingcongress.org to find email addresses, Twitter names, and Facebook pages for your Senator.
KEY STATES AND SENATORS:
Alabama: Richard Shelby
Alaska: Lisa Murkowski and Dan Sullivan
Arizona: Jeff Flake
Colorado: Cory Gardner
Florida: Marco Rubio
Georgia: Johnny Isakson
Indiana: Todd Young
Louisiana: Bill Cassidy
Maine: Susan Collins
Missouri: Roy Blunt
Montana: Steve Daines
Nebraska: Deb Fischer and Ben Sasse
Nevada: Dean Heller
Ohio: Rob Portman
Pennsylvania: Pat Toomey
West Virginia: Shelley Moore Capito
Wisconsin: Ron Johnson
Millions of disabled Americans rely on Medicaid to live independently–and the United States Senate has a responsibility to #ShowUsTheBill before voting because in the spirit of "nothing about us without us," our lives depend on it.
Please call, email, tweet and repost today.
Thank you.