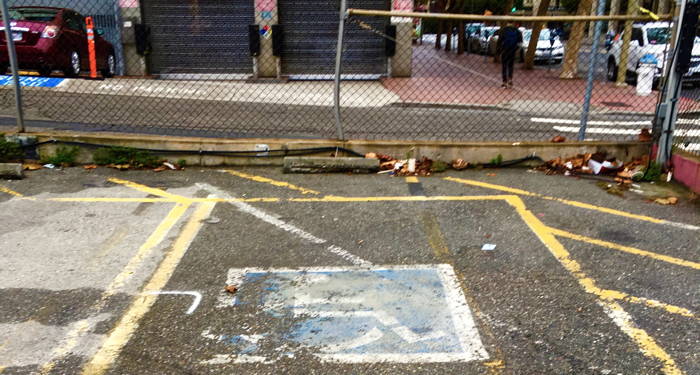 ALERT! It was just announced that HR 620, a bill aimed at weakening the ADA, will be heard by the House Judiciary Committee this Thursday morning, September 7.
Tell Committee members from your state to VOTE NO! Let's stop HR 620 from going any further. See https://dredf.org/hr620/ for more about why.
Contact the members of the Judiciary Committee from your state before Thursday and tell them to vote no on HR 620!
Alabama
Martha Roby (R)
Twitter: @RepMarthaRoby
Email: https://roby.house.gov/contact-me/AZ
Phone: 202-225-2901
Arizona
Andy Biggs (R)
Twitter: @RepAndyBiggsAZ
Email: https://biggs.house.gov/contact
Phone: 202-225-2635
Trent Franks (R)
Twitter: @RepTrentFranks
Email: https://poe.house.gov/contact-form
Phone: 202-225-4576
California 
Darrell Issa (R)
Twitter: @DarrellIssa
Email: https://issa.house.gov/contact
Phone: 202-225-3906
Eric Swalwell (D)
Twitter: @RepSwalwell
Staffer: Andrew Ginsburg 
Email: andrew.ginsburg@mail.house.gov 
Phone: 202-225-5065
Karen Bass (D)
Twitter: @RepKarenBass
Staffer: George Fistonich 
Email: george.fistonich@mail.house.gov
Phone: 202-225-7084
Ted Lieu (D)
Twitter: @RepTedLieu
Staffer: Elizabeth Arevalo 
Email: elizabeth.arevalo@mail.house.gov
Phone: 202-225-3976
Zoe Lofgren (D)
Twitter: @RepZoeLofgren
Staffer: Arlet Abrahamian
Email: arlet.abrahamian@mail.house.gov
Phone: 202-225-3072
Colorado
Ken Buck (R)
Twitter: @RepKenBuck
Email: https://buck.house.gov/contact/email
Phone: 202-225-4676
Florida 
John Rutherford (R)
Twitter: @JRutherfordFL
Email: https://rutherford.house.gov/contact
Phone: 202-225-2501
Matt Gaetz (R)
Twitter: @Rep_Matt_Gaetz
Email: https://gaetz.house.gov/contact
Phone: 202-225-4136
Ron DeSantis (R)
Twitter: @RepDeSantis
Email: https://desantis.house.gov/email-me
Phone: 202-225-2706
Ted Deutch (D)
Twitter: @RepTedDeutch
Staffer: Ellen McLaren 
Email: ellen.mclaren@mail.house.gov 
Phone: 202-225-3001
Georgia
Doug Collins (R)
Twitter: @RepDougCollins
Email: https://dougcollins.house.gov/email-me/
Phone: 202-225-9893
Hank Johnson (D)
Twitter: @RepHankJohnson
Staffer: Robin Chand 
Email: robin.chand@mail.house.gov  
Phone: 202-225-1605
Karen Handel (R)
Twitter: @karenhandel
Email: https://karenhandel.com/contact-us/
Phone: 202-225-4501
Idaho
Raúl Labrador (R)
Twitter: @Raul_Labrador
Email: https://labrador.house.gov/email-me/
Phone: 202-225-6611
Illinois
Brad Schneider (D)
Twitter: @RepSchneider
Staffer: Jessie Andrews 
Email: jessie.andrews@mail.house.gov 
Phone: 202-225-4835
Luis Gutierrez (D)
Twitter: @RepGutierrez
Staffer: Adrienne Castro 
Email: adrienne.castro@mail.house.gov 
Phone: 202-225-8203
Iowa
Steve King (R)
Twitter: @SteveKingIA
Staffer: Joseph Lustig 
Email: joseph.lustig@mail.house.gov
Phone: 202-225-6636
Louisiana
Cedric Richmond (D)
Twitter: @RepRichmond
Email: https://richmond.house.gov/contact-cedric/email-me
Phone: 202-225-6636
Mike Johnson (R)
Twitter: @RepMikeJohnson
Email: https://mikejohnson.house.gov/contact/email
Phone: 202-225-2777
Maryland 
Jamie Raskin (D)
Twitter: @RepRaskin 
Staffer: Will Roberts 
Email: will.roberts@mail.house.gov 
Phone: 202-225-5341
Michigan 
John Conyers (D)
Twitter: @RepJohnConyers
Email: https://conyers.house.gov/contact/email
Phone: 202-225-5126
New York 
Hakeem Jeffries (D)
Twitter: @RepJeffries
Staffer: Zoe Oreck
Email: zoe.oreck@mail.house.gov  
Phone: 202-225-5936
Jerrold Nadler (D)
Twitter: @RepJerryNadler
Staffer: Lisette Morton 
Email: lisette.morton@mail.house.gov
Phone: 202-225-5635
Ohio
Jim Jordan (R)
Twitter: @Jim_Jordan
Email: https://jordan.house.gov/contact/
Phone: 202-225-2676
Steve Chabot (R)
Twitter: @RepSteveChabot
Email: https://chabot.house.gov/contact/
Phone: 202-225-2216
Pennsylvania 
Tom Marino (R)
Twitter: @RepTomMarino
Email: https://marino.house.gov/contact/email
Phone: 202-225-3731
Rhode Island 
David Cicilline (D)
Twitter: @RepCicilline 
Staffer: Renuka Nagaraj 
Email: renuka.nagaraj@mail.house.gov 
Phone: 202-225-4911
South Carolina 
Trey Gowdy (R)
Twitter: @TGowdySC
Email: https://gowdyforms.house.gov/forms/writeyourrep/
Phone: 202-225-6030
Tennessee 
Steve Cohen (D)
Twitter: @RepCohen
Staffer: Matt Weisman
Email: matthew.weisman@mail.house.gov
Phone: 202-225-3265
Texas 
Blake Farenthold (R)
Twitter: @farenthold
Email: https://farentholdforms.house.gov/contact/email.htm
Phone: 202-225-7742
John Ratcliffe (R)
Twitter: @RepRatcliffe
Email: https://ratcliffe.house.gov/contact/email
Phone: 202-225-6673
Lamar Smith (R)
Twitter: @LamarSmithTX21
Email: https://lamarsmith.house.gov/contact/email-lamar
Phone: 202-225-4236
Louie Gohmert (R)
Twitter: @replouiegohmert
Email: https://gohmert.house.gov/contact/
Phone: 202-225-3035
Sheila Jackson Lee (D)
Twitter: @JacksonLeeTX18
Staffer: Gregory Berry 
Email: Gregory.berry@mail.house.gov 
Phone: 202-225-3816
Ted Poe (R)
Twitter: @JudgeTedPoe
Email: https://poe.house.gov/contact-form
Phone: 202-225-6565
Virginia 
Bob Goodlatte (R) Twitter: @RepGoodlatte
Email: https://goodlatte.house.gov/contact/
Phone: 202-225-5431
Washington 
Pramila Jayapal (D)
Twitter: @RepJayapal
Staffers: Ven Neralla Ven.Neralla@mail.house.gov, or 
Jennifer Chan jennifer.chan@mail.house.gov
Phone: 202-225-3106
Wisconsin
Jim Sensenbrenner (R)
Twitter: @JimPressOffice
Email: https://sensenbrenner.house.gov/contact
Phone: 202-225-5101